Something else besides religion, but not exclusively. There's probably more written justifying gods existence than anyone could read in a lifetime. Most of it is politically driven medieval propaganda based on prehistoric myth. But since God's ultimately a personal matter, anyone can hold god up for scrutiny, so I'm as much an authority as the next person. This is my Notebook.
Monday, December 26, 2011
Zombies in theory and in practice:
A medical study of Haitian zombies.
All About Zombies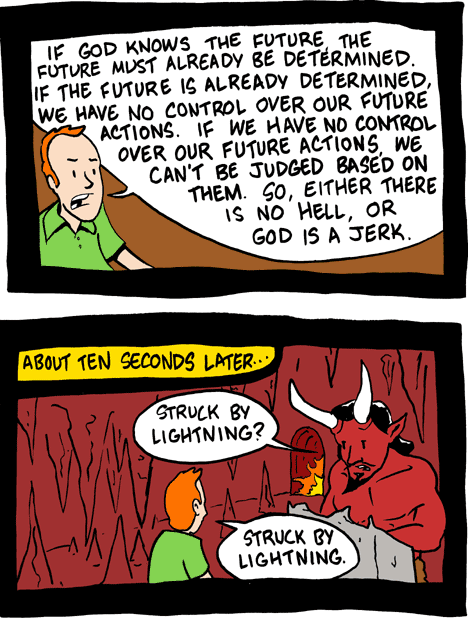 (SMBC comics)


Also:
the worlds newest religion:
Kopimism
Jessica Ahlquist Has Won Her Lawsuit!
.
Saturday, December 10, 2011